Now turn up your volume, press play, and enjoy this quick video from Cheri Tree, Founder and Chairman of Codebreaker Technologies
https://vimeo.com/398995954Your next step…


UNLEASH THE POWER OF ARTIFICIAL INTELLIGENCE TOMAKE THEM SAY YES!
DISCOVER THE TECHNOLOGY 
CODEBREAKER ARTIFICIAL INTELLIGENCE (AI)  Codebreaker AI is our cutting-edge personality coding technology that can analyze anything written by your prospect to identify their BANKCODE; just copy and paste! Then, it provides coaching on how to make your offer appeal to them.
BANKPASS is our comprehensive digital lead generation and conversion tool. Get access to our BANKCODE Customer Relationship Management (BCRM) system, organize your contacts by code, and optimize their customer journey from day one!
Refundable $1 Trial gift from Cheri Tree. Includes a 4 week FREE Master Class.
$59/month
Risk-Free Cancellation Anytime If You're Not 100% Satisfied!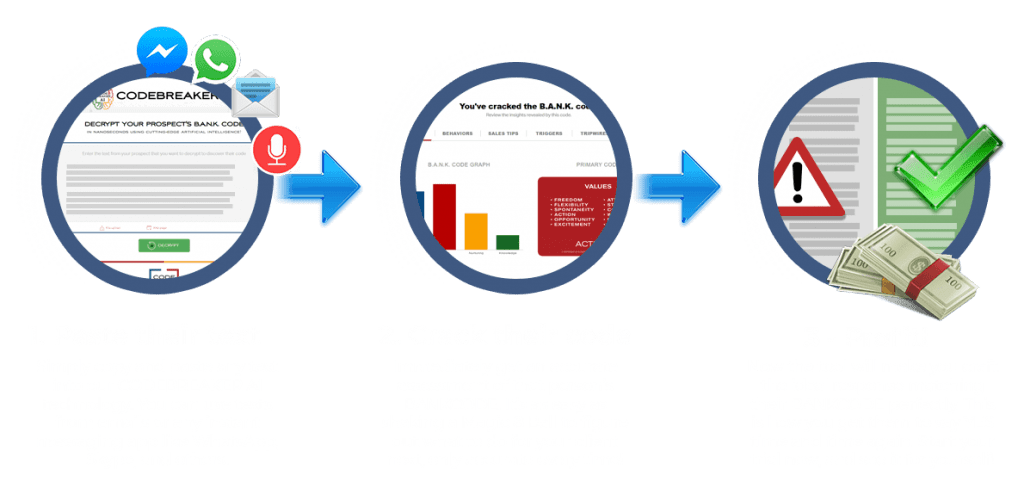 Get more "Yeses" from everyone, starting right now.
Sign up today and immediately get an accurate assessment of your prospects BANKCODE. Without awkward questions, without mistakes, in no-time. Take action and click the button below.

AS SEEN IN

FOLLOW Codebreaker Technologies, Inc.

Facebook-f


Linkedin-in


Twitter


Youtube

CONNECT WITH ME
© 2020 Codebreaker Technologies, Inc. All Rights Reserved. | Privacy Policy | Terms of Use